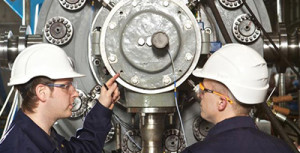 Every installation needs to be working properly and safely. Obviously the optimal performance of an installation is dependent on the maintenance of the entire system and its independent components.
Before you can work to improve your existing installation, it is important to have an accurate picture of the current state it is in. By means of a technical inspection we check the status of the installation and give you maintenance advice on what to expect in the upcoming years.
Why a technical inspection?
A number of reasons for this could be:
The safety of/at the installation cannot be guaranteed
There is not enough insight into the quality of the maintenance
There have been complaints about malfunctions at the installation
It needs to be determined if certain parts need to be replaced
There are legal regulations demanding a technical inspection
Control Documentation
We check if the documentation and the actual installation match. We create a report that documents any discrepancies. Upon request we can advise you on how to resolve any deviations such that the installation is in compliance with all regulation. In this repair plan we will also inform you what else we can do to fix the installation and the accompanying costs.
Client is king
Upon request we will re-inspect the installation once all faults have been corrected. When every component, and the system as a whole, is in compliance you will receive a report stating that the installation is in compliance with all norms and regulations.
What does a technical inspection yield:
Ensures quality, safety and compliance of norms and regulations
Increased lifetime of installations
Decreases financial risks and safety risks
Insight into maintenance efficacy
The ability to act for effect (PLAN-DO-CHECK-ACT)
More information on our technical inspections:
Kees van Oevelen
T: 00316880050