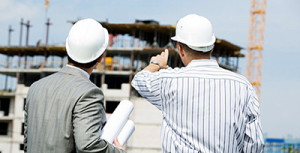 With slimmer margins and tighter schedules comes an increase in project risks. The consequences of an unsuccessful project can be enormous. Financial claims, damaged reputations and missed opportunities for other projects can have disastrous consequences.
Project managers' responsibilities are increasing. Knowledge and experience are becoming even more important to be able to correctly gauge the demands of a changing market.
There are three reasons why project management is important:
Installation technology is becoming an ever-increasing part of the initial costs. The complexity of projects is increasing and with the use of new technologies, these demands being made on the project manager are only going to increase.
Working in construction teams is changing: teams need to work closer together instead of one after another. This is another area where an experience project manager can be an enormous asset.
Unforeseen circumstances, changes and external influences are a reality of the job and they need to be handled properly. Keeping an eye on the big picture and the overall plan to ensure this is kept to and there are no unnecessary extra costs, as well as adapting to changing circumstances, is what keeps the financial foundation of an organization sound.
Why project management via the 3P Group?
The 3P Group sets itself apart because:
All our project managers have years of experience on the job, allowing them to seamlessly pick up or put down your projects;
Our project managers know their industry like no other, allowing them to anticipate changes ;
Our managers are proactive and actively think with you on every level, leaving you, the client, with less to worry about.
Possibilities that the 3P Group offers in terms of project management
The 3P Group can manage the project from the start, negotiating with subcontractors and find qualified personnel for the assignment
The 3P Group can supply the manager to execute a project for a client, contractor, subcontractor or other party.
Looking for an experienced project manager?
Would you like the security that your project will come in on time and on budget, executed by a street smart project manager? Get in touch with:
Karlijn van Gool
Or:
Jolanda Schaap