Do you want to start your technological career with the 3P Group? We want you!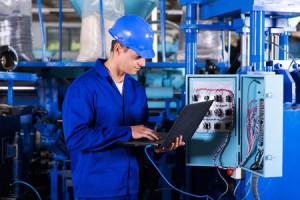 People love to work for you when you are a good employer. At the 3P Group we realize this. We want to make sure that not only do people work with us, but that they launch their careers with us.
That's why we offer you, technological prodigy, a great work and learn program. Which prioritizes work enjoyment without forgetting any of the benefits. We invest heavily in education, you can gain experience 'in the field' and we are a Kenteq-certified training company.
There is an immense amount of work in technical secondment. The 3P Group has the contacts to quickly offer you a fun position. We have little turnover and that's something to be proud of. We regularly offer permanent employment to people we take on with a flexible contract.
What is your education?
When you've followed a technical education, mbo-4 or hbo level, and you eventually want to get into inspection, we can offer you a challenging job. Especially for welders and NDO'ers with a higher level of working and thinking.
Usually you will spend your first few years in the quality control department, where you will learn to work with the computer and how to report. To increase your inspection skills you can follow a sort of dual degree, combining IWT and inspection. You can expect to need 6 to 8 years to finish this education alongside your work.
We are also interested in certified IWT and IWE professionals. As soon as we see potential in you, you're welcome.
Who is the 3P Group?
Within the 3P Group, 3P Quality Services is responsible for the secondment of personnel. Our principle activity is technical secondment: the project based seconding of technicians in preparation, non-destructive research, etc.
We have since gained brand awareness and the confidence of our customers, and now the job opportunities are coming our way. In the past five years we have grown from 8 to 30 people.
Technical Education Jobs
We currently have 110 people working at our clients; 60% with a permanent position and 40% based on a flexible contract. We have contracts for inspection and maintenance work for large corporations like Shell, Exxon, BP, Total and Cofely.
We are mainly active in the oil and gas industry, but are increasingly servicing the energy market.
Our main asset is that we are very specialized and service a niche market. This is why our clients come to us. We know what they need and speak their language; we are all technicians.
Our customers have high standards, therefore so do we.
We are inspectors first and foremost, and so we are very particular. That's why our customers choose to work with us, and we would like to keep this preferential treatment. In this industry all you have is your name and the trust it brings with it.
Our customers demand experienced people that are ready right away. That means that most people that apply need to be brought up to speed over the course of a few years.
That's why not everyone is cut out for a career with the 3P Group. We ask that you give 100% effort to mold your future. And don't forget: love what you do. Does this sound like you? Then we'd love to hear from you!
What makes 3P a good employer?
We offer you a good salary, good benefits, ample learning opportunities, and the chance to better yourself. We are very aware that the main appeal is the challenge and the scope of the work. Good working conditions are nice, but the challenge and enjoyment in the work, that's what it's all about. And we have plenty of that at the 3P Group.
Do you like what you've read and are you enthused for the start (or continuation) of your career with the 3P Group? Then get in touch with Kees van Oevelen.
You can reach him through: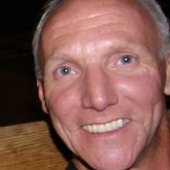 T: 0031653385847