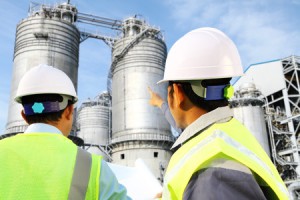 The edge you have over your competitors, because you deliver products that fulfill your clients' needs, is something you want to keep. Customer loyalty is correlated to customer satisfaction. This allows you to make the necessary investments that ensure the continuity of your business.
To do this, the processes in your company need to operate optimally. Regular inspections are required for increased effectiveness, maximum yield and quality assurance.
Goal of the mechanical inspection
The eventual goal of an inspection is to expedite continued operations after shutdown, after any potential repairs are done. All inspected systems should return to optimal performance, while the entire operation is carefully guided.
The importance of experience and knowledge with the inspectors cannot be understated.
3P knows how important it is for your Organization to supply certified inspectors that are able to quickly and accurately perform an inspection. They make a clear evaluation of the installation, communicate with the relevant parties and ensure that you are in compliance with all international regulations.
Our certified inspectors, with expert knowledge in plant inspection in chemical and photochemical industries, perform inspections during:
Regularly scheduled maintenance;
The CUI projects (piping inspection);
The guiding of new construction efforts;
Contact
Are you looking for experienced inspectors, get in touch with:
Kees van Oevelen
You can reach him through: